Raffle Drawing live on Facebook
December 15, 2023 at 7:00 PM CST Tickets are $20 each Ticket Sales will be closed on
December 15, 2023 at 6:00 PM CST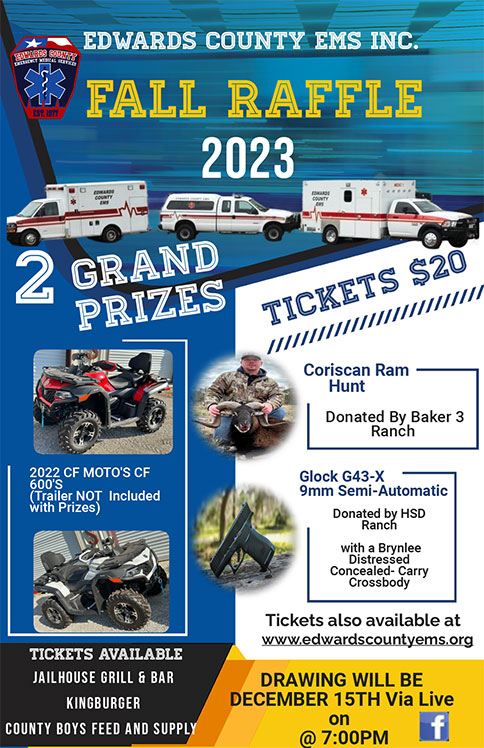 Raffle Rules
Your chances of winning is dependent on the number of entries.
You need not be present to win.
You must pay taxes on any prize you win.
You must take possession of any prize you win in Rocksprings, TX. No prizes will be shipped.
Please complete the following form and press the button labeled "Press Here to Continue" to purchase a raffle ticket online. You will then be taken to a page with a summary confirmation and a button to complete payment at Paypal.com. Once there, you will be able to either pay using a Paypal account or by credit/debit card.